TV Aerial and Satellite Installation Hitchin
Watford Aerials & Satellites are the leading local specialists in aerial and satellite TV installation in the Hitchin area. With a reputation for quality and cost-effective solutions to suit every budget, we are available for both homeowners and business owners in the Hitchin area to both install and maintain all of your aerial and satellite systems.
We work with a range of highly qualified aerial fitters with years of experience in the industry and ensure that our trained team are on call every day, seven days a week to ensure that your installation or repair work can be carried out as soon as possible. We usually aim to have a technician with you within an hour of your call.
Whether you're looking for the installation and repair of Freeview digital TV, a Sky Satellite package, Freesat, or any other domestic or foreign language satellite system, there isn't a system we haven't worked with before and there is no TV aerial or satellite that our expert Hitchin based engineers can't install.
Here are just some of the fantastic reasons you should choose to work with us:
Satellite Installer Hitchin – Cable Provider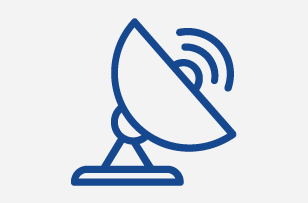 Thanks to the digital switchover, all homes in the UK can now access digital TV, and if you're struggling to access this either in your home or business in the Hitchin area then we can help. We specialise in installing digitally compatible TV aerials, ensuring that you are receiving a digital TV signal, and either replacing your current aerial or establishing a whole new Freeview installation to best suit your needs. We will work with you to determine exactly what you need and ensure that your project comes in on time and on budget without any hassle.
Because we are an independent aerial company, we value word of mouth publicity and our reputation is very important to us. That's why we work so hard to ensure that every single customer that chooses Watford Aerials & Satellites is 100% satisfied with the quality of their installation. Why not book an appointment to find out why our existing customers recommend us, and continue to work with us again and again?
TV Aerial Repairs Hitchin, SG4 – Antenna Service
We specialise in satellite based jobs and are proud to be able to undertake a wide range of satellite installations no matter how big or small. All of our satellite specialists are based in the Hitchin area, meaning that they know exactly what signal challenges are faced by different postcodes, and have the expert knowledge needed to combat these issues. All of our operatives also hold height safety certification, meaning that they are able to work at any height and can often undertake installations and maintenance projects that Sky and other well-known company's refuse to attempt. If the job can be done, then Watford Aerials & Satellites will do it!
As an independent satellite company in Hitchin we can offer a full range of services to bring you multi-channel offerings from Sky, Freesat or any foreign language provider. We specialise in installation of Sky Q systems that Sky refuse to undertake.
Our incredible engineers form the heart of our business and they are exceptionally qualified for any satellite based job, from satellite repair to full installation of a foreign language or motorised dish. We pride ourselves on our ability to offer a same day service to the vast majority of our Hitchin based customers, and if you get in touch today then we guarantee that we will help you to assess your needs and establish what work you would like completing within 24 hours. Why not put us to the test?
Audio Visual Installer Hitchin
In addition to our TV aerial and satellite installation services we offer a complete range of audio-visual design and installation services in the area. Some of the areas we can help include the following.
TV Wall Mounting
Home Theatre Installation
Multi-Room Set Up
New TV Set Up
Internet TV Set Up
Surround Sound
IRS Systems
MATV Systems
Matrix Systems
Video Conferencing
Sonos Sound
Speaker Systems
Wireless Speakers
CCTV Cameras
Music Systems
Contact Us Today – Hitchin's TV Aerial Company
No matter whether you need repair work, maintenance, or a brand-new installation, we have a host of engineers in Hitchin ready to help and waiting for your call.
At Watford Aerials & Satellites our professional installers and engineers can provide installation and repair services at a very short time frame, regardless of whether you are a homeowner or a business owner.
As an independent business, we are proud to offer impartial advice on the best aerial and satellite services to suit your needs, without any obligation. Why not call us today and arrange an appointment, or for some free and independent advice.
We Also Provide Home Security In Hitchin