Independent Sky Satellite Specialist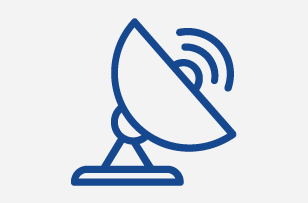 At Watford Aerials and Satellites we are your local specialists in the installation and maintenance of Sky satellite systems. We know how popular the Sky system is: With its unrivalled picture quality and incredibly broad range of exclusive channels, many homeowners choose Sky because they are looking for the best available TV service. That's why we ensure all our engineers are fully qualified and expertly trained to install Sky satellite systems as fast and efficiently as possible.
With over 20 years of experience in the installation of Sky television systems both for individual homeowners and in larger commercial premises, Watford Aerials and Satellites are the first choice for Sky installations in the London and Hertfordshire area. Whether you're living in Watford, Bushey, or any other surrounding area, we can help you. Our engineers are certified to work with unlimited height restrictions, meaning we can install your system no matter how tall or complicated the building, even when Sky themselves have said they cannot complete the job.
Why not get in touch with us today to find out more about how our expert local engineers can help you? You'll be watching TV in comfort in no time!
Why Choose Sky Satellite TV?
We install a wide range of different satellite options, and pride ourselves on being completely impartial about which package will work best, because each customer has unique needs and requirements. If you're looking for an extensive package then it's worth knowing that the current Sky Satellite service has more channels than any other provider. The Sky Satellite service is also an ideal choice if you want to create a home cinema experience. To find out more about whether the range of Sky products (including Sky Q, Sky HD or the Sky Multi room package) and which one is right for you, contact us today. Your local Watford Aerial and Satellites expert is waiting for your call.
Sky Satellite Installation Services From Watford Aerials and Satellites
No matter which Sky satellite service and subscription package you choose, Watford Aerials and Satellites could help install it. With years of industry experience, our engineers can assess your property and determine the best way to install your system to suit your home and your individual requirements. All you have to do is call us, and our same day service means your local engineer could be with you today to carry out your installation. Why wait longer?
As well as installing your Sky satellite, our multitalented and highly trained engineers can also install your Sky Q and your Sky HD. Our Sky Q installation and Sky HD installation services ensure that when you contact Watford Aerials and Satellites you will receive a one-stop shop for all of your Sky Satellite needs.
The Perfect Choice For Homeowners and Commercial Clients
Whether you're looking to install your Sky satellite connect into your living room, into a seven room office space, or into a 300 room hotel, Watford Aerial and Satellite are ready and able to help. We specialise in multi room installations, and can help you to get the clearest picture and the most extensive range of channels no matter where you are based. When you call Watford Aerial and Satellite and take advantage of our Sky multi-room service, you'll never have to fight over the remote control again!
Large commercial installations are where our incredible expertise and attention to detail shines through! We are proud to take on the clients that Sky themselves deem too difficult or too dangerous: all of our engineers are qualified to work at unrestricted heights, so if you have a tall building that other specialists have told you cannot have a satellite fitted, then get in touch. With our bespoke installation packages, we always find a way!
Get in Touch
We are proud to offer one of the fastest and most highly regarded Sky Satellite installation services in the Watford area. If you want to have your Sky Satellite system installed today then why not get in touch today? Our independent and unbiased engineers are waiting for your call, and are always happy to help with any questions or queries you might have.